Participants Regulations
(setting the "safety" pace)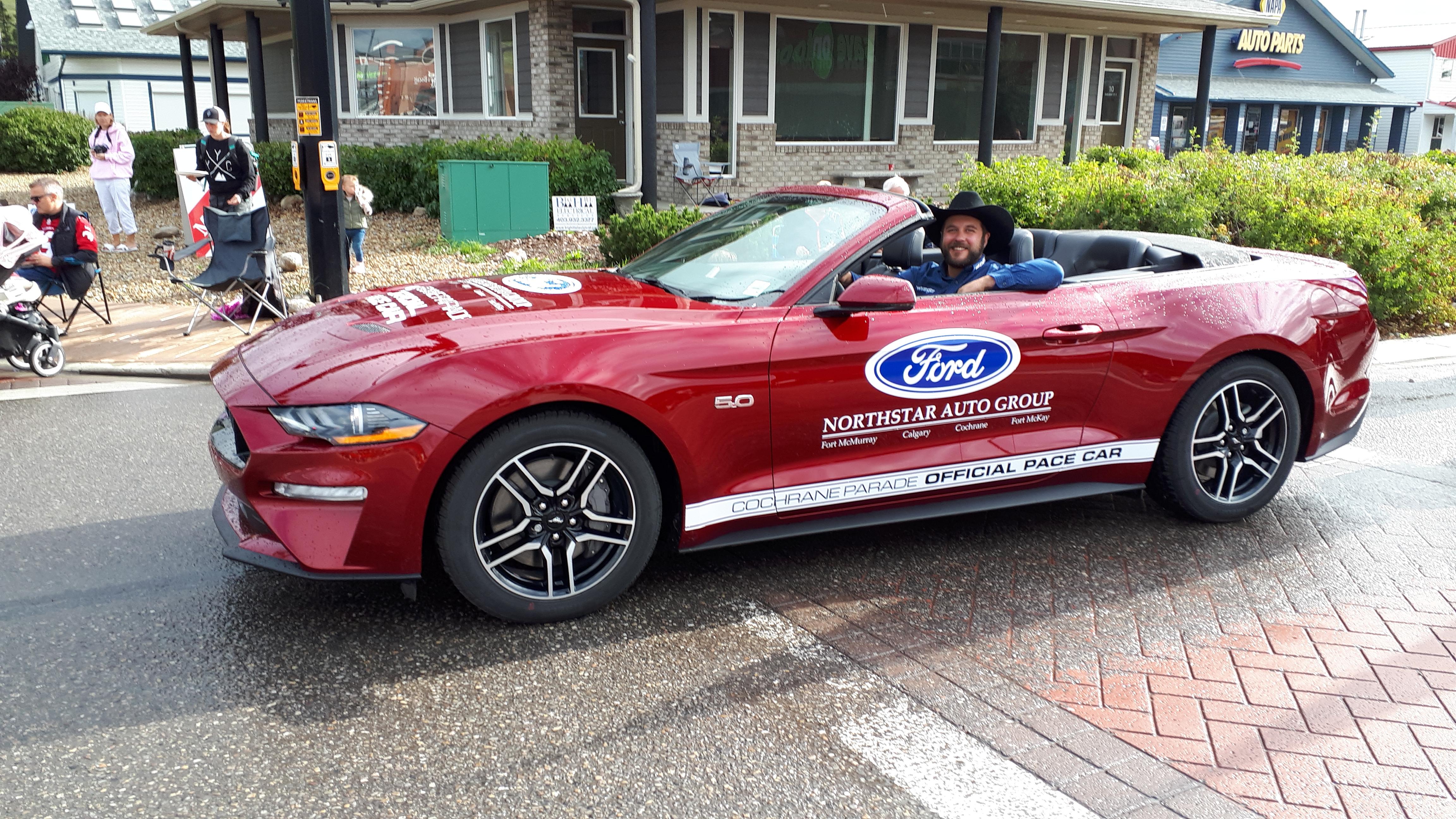 Safety for all is important!
General Safety:
All participants must ensure their entry is safe and reliable to operate. All vehicles/entries must be in good mechanical condition and properly serviced prior to the Parade. Provisions for emergency towing devices will be on standby.

All entries are prohibited from throwing materials/candy from their vehicles/floats at all times during the Parade. Candy/swag must be handed out by "walkers" to spectators.

All riders on/in all horse drawn wagons, floats or motorized float Entries must have appropriate individual seat belts, body supports or other body restraints.


The use of open flames on any entry is NOT PERMITTED! All motorized entries must carry a minimum 2.5 lb ABC Dry Chemical fire extinguisher.

Drivers and other persons on all Entries must have a means of RAPID escape in an emergency.
AUTOMOBILES:
Automobiles entries are restricted for "invited" dignitary guests only. Antique and "show and shine" vehicles are permitted.
LIVESTOCK AND HORSES
Animals are permitted providing they are under their experienced owners control at all times. Animals must be "bomb proof" and be used to loud noises and crowds. Proof of equine insurance must be emailed to labourdayparade@gmail.com prior to the parade.

SPONSORSHIP/COMMERCIALISM:
Entries must provide entertainment value for our spectators. Recognition of commercial sponsors is acceptable, provided that it is done tastefully, meets Parade Standards and the commercial message does not dominate the Entry. 
TWO-HOUR PARADE:
We anticipate that our parade will last between 1.5 to 2 hours.  Our route is now more condensed and shorter in distance. The route is about 12 km long, please wear comfortable shoes, bring water and be prepared for any weather.  The parade will run rain or shine.
FINAL DECISION:
The Parade Committee makes the final decision on the acceptance or rejection of all applications. 
GENERAL RULES AND REGULATIONS:
Your submitted Application is your ACCEPTANCE, on behalf of your Entry and all participants, of all Parade Rules and Regulations. Cochrane and Area Events Society assumes no responsibility in connection with, and makes no representation as to safety of any parade Entry, in whole or in part, solely by reason of compliance with Parade Rules and Regulations. The ultimate responsibility for safety lies with each individual Entry. Entries must comply with all Parade Rules and Regulations and comply with all Government Regulations, manufacturer's recommendations and similar standards.

The Parade Committee determines location of all Entries in the Parade and the Entry must maintain that position throughout the parade unless otherwise directed by a Parade Official. Parade Officials will, in most cases, reject any Entry on Parade Day that does not meet the regulations or conform to the description on their Parade Application. The only exceptions would be for Entries arriving in better appearance than described.
PARADE SPACE:
All Entries (including Marching Bands) must maintain a safe distance during the entire parade.  All instructions of Parade Officials must be followed.
SAFETY IS OUR FIRST PRIORITY – YOURS AND OUR SPECTATORS!
Parade Officials reserve the right to remove any Entry, at any time, whether as a result of safety concerns, interference with the Parade display, or any other reason that the parade officials deem appropriate.

The Parade Committee has a ZERO TOLERANCE policy for those choosing to abuse our Volunteers any animal or other parade participants or spectators. 

Participants are to use extreme caution when mounting/dismounting from their float.
THE PARADE IS A FAMILY EVENT
The Parade reflects the Town of Cochrane Western Family Values to our audience. Inappropriate music (profanity/swearing/degrading, etc) or attire unsuitable for viewing by our family audience is not acceptable.
The parade is held for the spectators, they are looking forward to your attention and enthusiasm.
ALCOHOL, DRUGS AND SMOKING
Participants whom Parade Officials believe have consumed alcohol or prohibited drugs prior to or during the Parade will be removed from the Parade.  No smoking while in your vehicle or on your float.
SPECIAL RULES AND REGULATIONS FOR FLOATS
Floats and tow vehicles should be 100% decorated. Showcase your business or group by having a well-decorated float.

All floats/entries must be equipped with an operational parking braking system.

Fire extinguishers must be carried on all floats. Containers of fuel MUST NOT be carried on any Entry. Fuel Tanks should be topped off just prior to the parade. Generators should be out of the sight of spectators and secured safely.

DIMENSIONS: Height – 16 feet max. Length – 40 feet max exclusive of an articulated towing unit. Width – 14 feet. Ground Clearance – the frame must be high enough off the ground to clear surfaces & obstacles (not less than 6 inches off the ground when fully decorated and loaded.
SECURITY and EMERGENCIES
We will have a detailed Emergency Response Plan that will be followed in the event of an emergency. All volunteers will receive an orientation on how to proceed. Parade participants will receive an email with key points. Should an emergency occur please call 911 first, then alert our Parade Coordinator. The number will be provided in your emailed Parade Package.
FACILITIES
Porta Potties will be made available at the parade form-up site.
LOST/FOUND
Lost/found will be located at the registration tent. Items will also be posted on our Cochrane Events Facebook Page.
PLEASE RESPECT OTHER PARADE ENTRIES JUST AS YOU WISH YOUR ENTRY TO BE RESPECTED.